Tutorials
Are you ready to start your next project? Let us take you on a journey to an enchanted realm!
We are now offering tutorials to help you achieve your beautiful projects! Our first series of book-length tutorials include our most popular historical costuming projects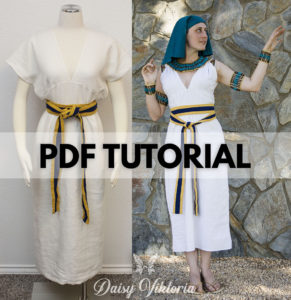 + the beloved Medieval Gothic Fitted Gown of the 14th and 15th centuries
+ the male version of this Medieval garment, known as the Cotehardie
+ the classic Renaissance kirtle of the 16th century
+ Renaissance chemise – worn under the kirtle
+ dragon scale smocking
+ cage crinoline hoop skirts
+ Ancient Egyptian sheath dress (kalasiris)
These tutorials take you through the entire process, from pattern drafting to completed sewing project. The medieval tutorials also includes instructions to create an under dress / under shirt to wear with your gown / cotehardie.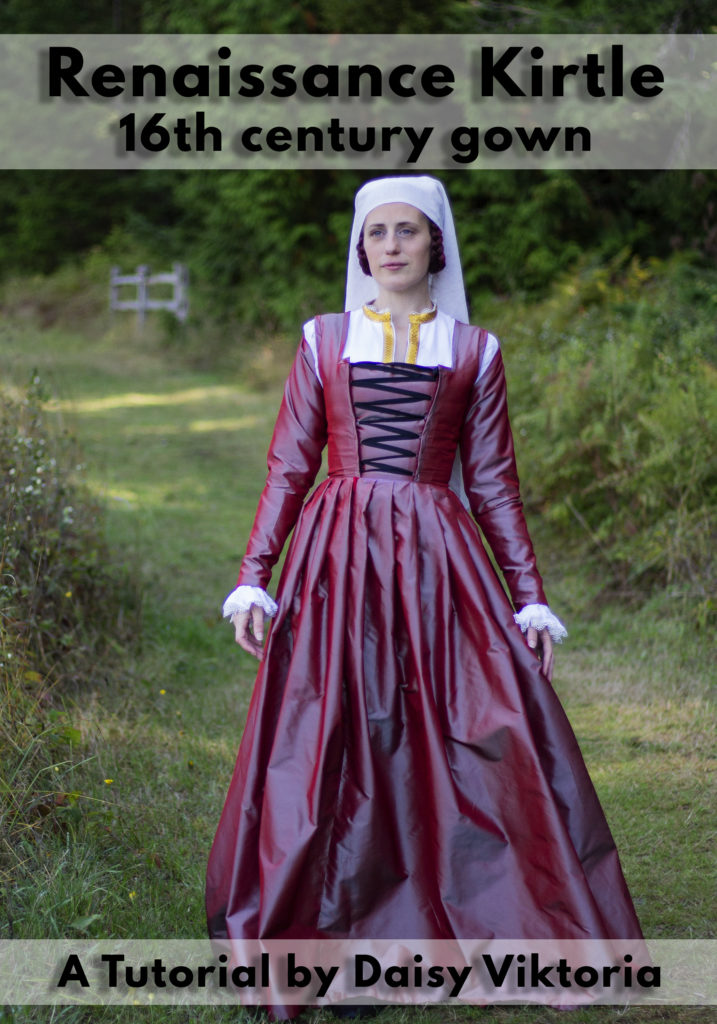 Our shorter and sweeter tutorials guide you through some more specific projects and embellishments, both historical and fantasy.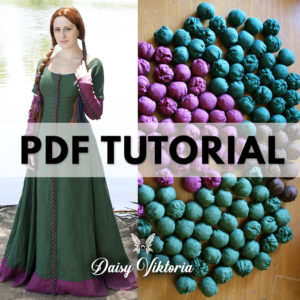 + Dragon Scale smocking template
+ Medieval fabric buttons
+ Scale maille adornments
+ Hoop skirts, both short and long
Daisy Viktoria has more than 25 years of sewing experience and 10 years of teaching experience, utilizing private instruction and classrooms large and small. While working with students on sewing projects, Daisy realized how much more help was needed in the instructions. So we have decided to create a series of very visual tutorials. Daisy personally guides you through the sewing process from start to finish, with photos of the entire sewing journey.
Patreon
In addition to select tutorials, Daisy is now offering tips and tricks through Patreon. Following Daisy Viktoria on Patreon will gain access to:
+ tips and tricks
+ behind the scenes fun
+ mini tutorials
+ dress diaries and exclusive making-of content
+ full photo sets from artistic shoots
+ advance access to some of our public content
+ occasional surprise bonus gifts!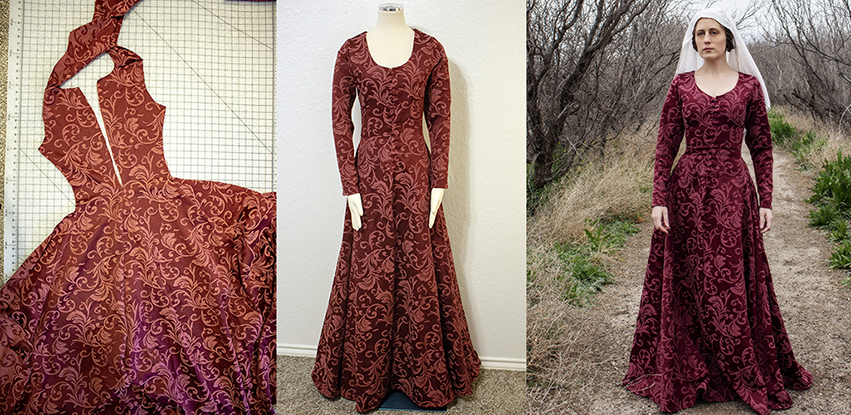 YouTube
We share lots of behind the scenes action on YouTube! I've actually found that I'm better at vlogging vs blogging, so I'm very excited to work in this medium! Please Subscribe to our channel and stay updated on some of the latest projects and tutorials!
One on one instruction

Do you desire a more personalized and guided approach to learning? Let us empower you to make your dream projects a reality! Daisy delights in teaching one on one and would absolutely love to share her gifts! Daisy is offering completely personalized instruction through video chat.
Daisy Viktoria is an experienced seamstress, designer, and teacher. She has more than 25 years of sewing experience and has experimented with many methods in costuming and fashion. Daisy has always enjoyed teaching and inspiring others! She has 10 years of teaching experience through both private instruction and classroom environments. Daisy has taught many students one on one in the SCA and in cosplay groups, spreading her love of historical fashion and fantasy costuming. While once limited to local groups with in person instruction, Daisy is so excited to finally be able to offer instruction worldwide! Thanks to the technology of video chat, we can work together, no matter our distance!
Contact Us to discuss scheduling and availability. Let's get your dream project going!
Measurements
Need some help taking measurements for your projects? Daisy has put together a video to help!